Mohammad Asafuddowlah and Piu Mukherjee release exciting music videos. Photo: courtesy
">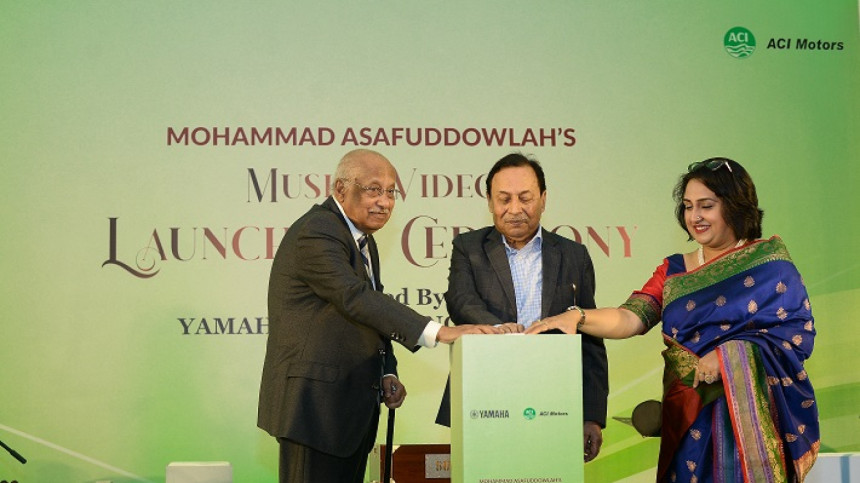 Mohammad Asafuddowlah and Piu Mukherjee release exciting music videos. Photo: courtesy
Ekushey Padak award-winning lyricist and composer Mohammad Asafuddowlah recently collaborated with talented vocalist Piu Mukherjee. A festive launch event, hosted by Yamaha Music Bangladesh, took place yesterday, announcing the launch of several music videos.
The event took place at the Lakeshore Hotel yesterday, in the presence of musicians and media.
The album consists of 13 songs voiced by Indian classical singer Piu Mukherjee, while Pandit Tejendra Majumdar arranged the songs' musical instruments.
The songs the videos were based on are: "Pore Ki Mone", "Obak Aloy", "Ekhon Shomoy Hole", "Baire Srabon", "Keno Chole Jate", "Kare Kare Boli", "Kono Raat" , "Megh Eshe Chuye Jay", among others.
The music videos are available to stream on Mohammad Asafuddowlah's own YouTube channel.