[ad_1]
When Amara Marion, in seventh grade, started taking harmony lessons at Memorial Park Middle School last year, she fell in love with the trumpet.
Even so, learning the instrument was not as easy or accessible as she had imagined. During the pandemic, she followed a hybrid schedule at school, spending a few days in socially distant classrooms and others doing online learning. This made it more difficult to use the instruments at his school.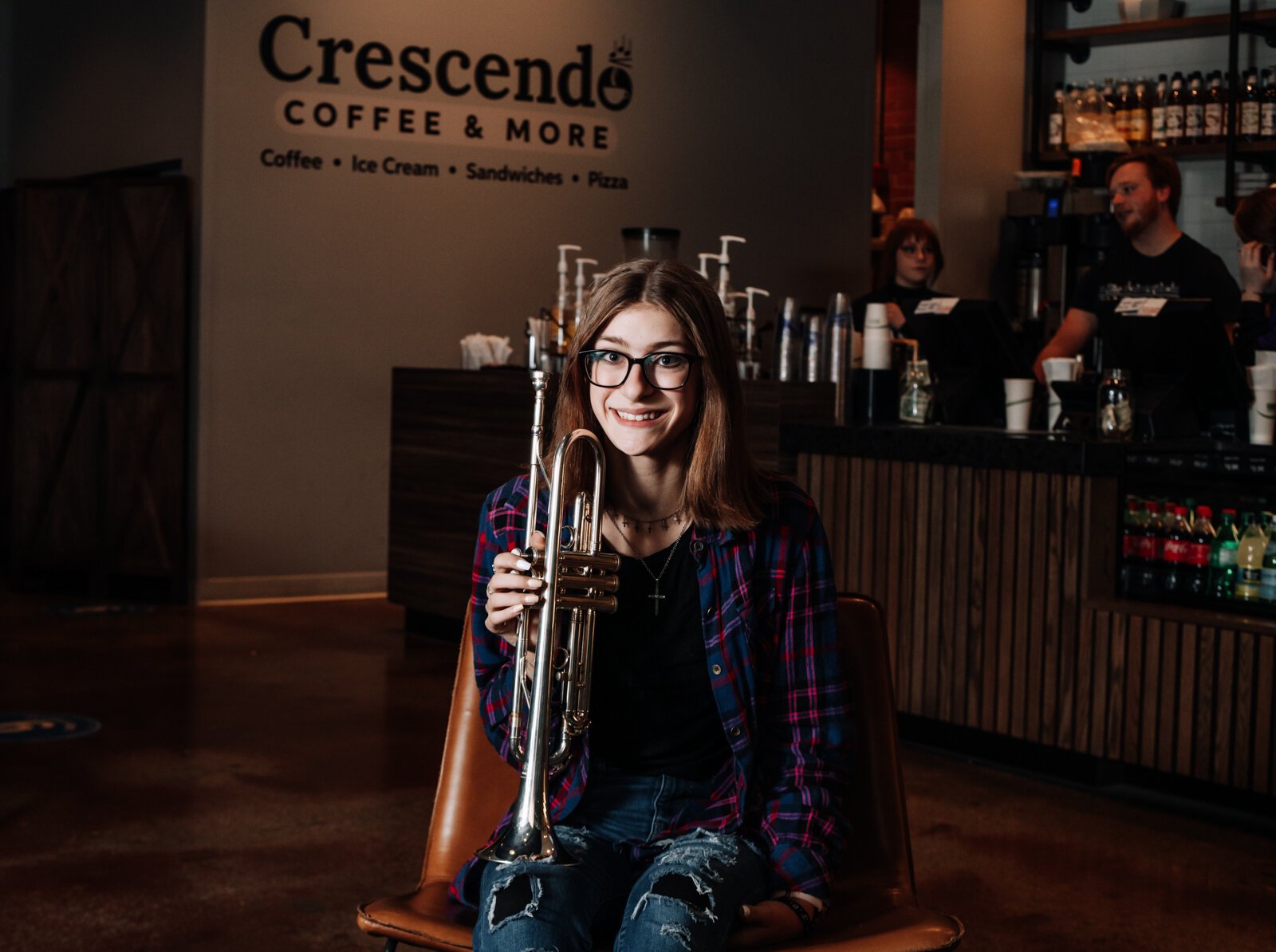 Amara Marion, an eighth-grader at Memorial Park, poses with her trumpet at a local music hotspot in Fort Wayne, Crescendo Coffee & More.
Through a program called b Instrumental, she was able to borrow a musical instrument to stay in the comfort of her home and develop her skills. This has allowed her to practice outside of the classroom when it suits her best, and the experience she gains has made her interested in a career in music.
This is the idea behind b Instrumental, a program launched by the Fort Wayne Community Schools Foundation (FWCS) in 2016, which provides students with better access to the benefits of music education, instruments, and careers in the music industry.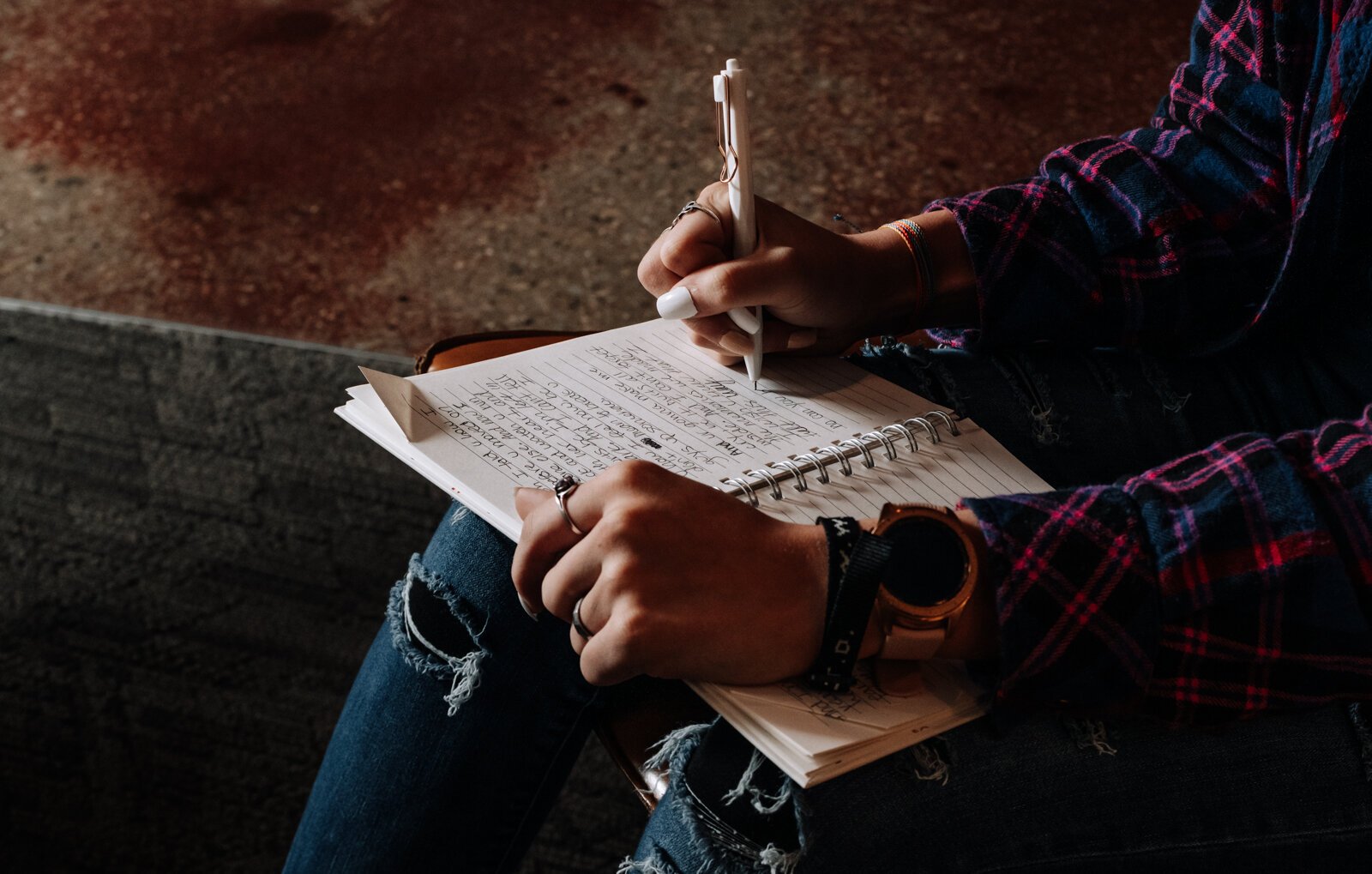 Amara Marion, eighth grade student at Memorial Park, writes piano songs at Crescendo Coffee & More.
The program is heavily supported by the Fort Wayne-based music retail giant Pure water, whose founder, Chuck Surack, made his debut in the FWCS music programs, not having taken a single private lesson. Over the years, Surack's company has grown into the largest online retailer of musical instruments and professional audio equipment in the United States.
"What I learned as a music student has supported me throughout my life," says Surack in a press release 2017. "In both my professional and personal life, music has been incredibly important. This is why my wife Lisa and I are getting involved in this campaign to dramatically increase the number of students involved in music in community schools in Fort Wayne. "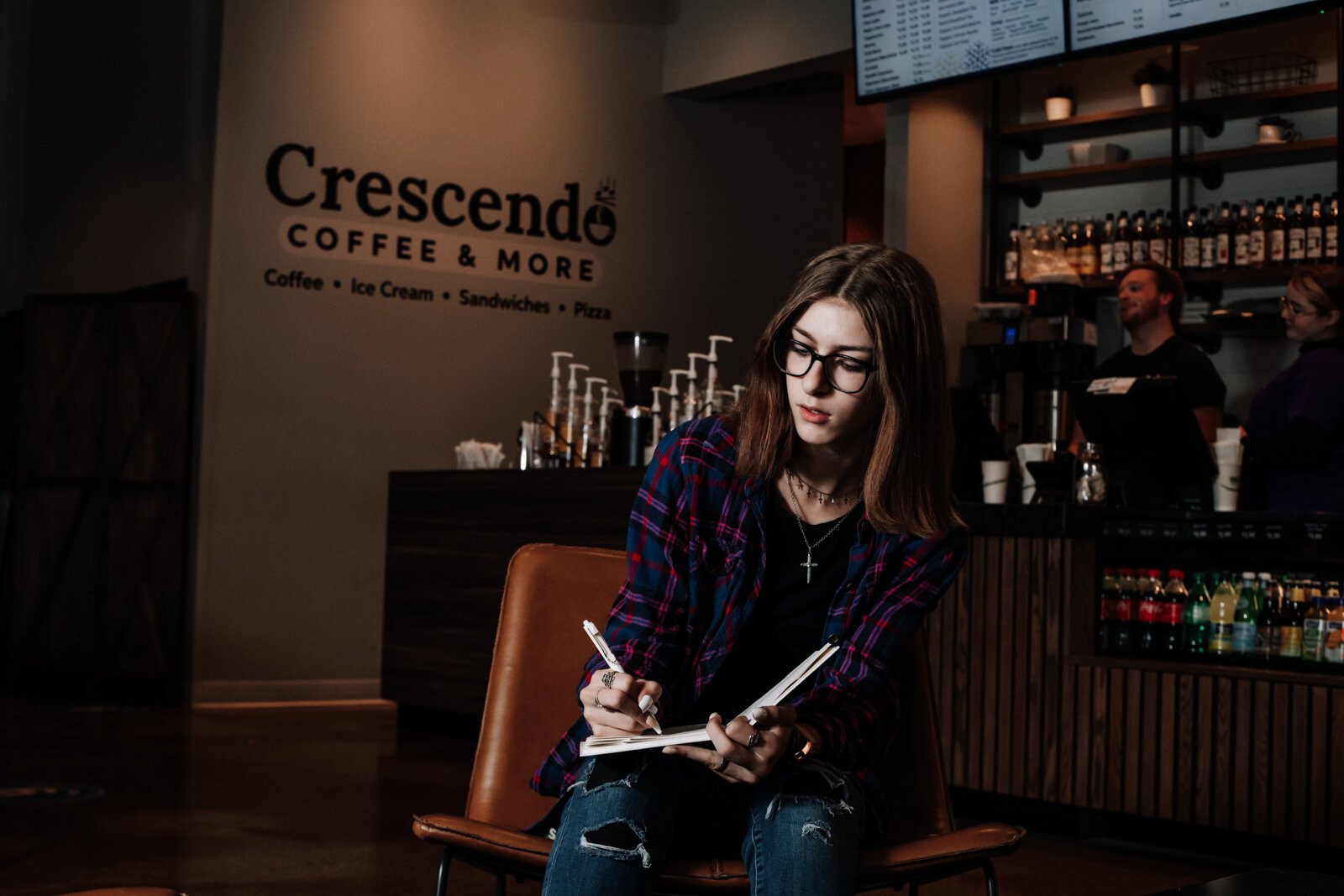 Amara Marion, eighth grade student at Memorial Park, writes piano songs at Crescendo Coffee & More.
B Instrumental was originally developed by the FWCS Foundation at the end of 2014 with the aim of increasing the academic performance of students through participation in the arts. Studies show that students who participate in the arts, especially music, often score better, have better attendance, and incur fewer disciplinary occurrences throughout their academic careers.
In the spring of 2016, the program began with 32 students from Lakeside Middle School, Miami Middle School, and Shawnee Middle School. When students are in grade six, they can learn what instrument (s) they want to play. Then, in grade seven, they can try out the program, which allows them to borrow an instrument from grades 7 to 12. It also gives them access to additional music education, summer camps and training opportunities to improve their skills.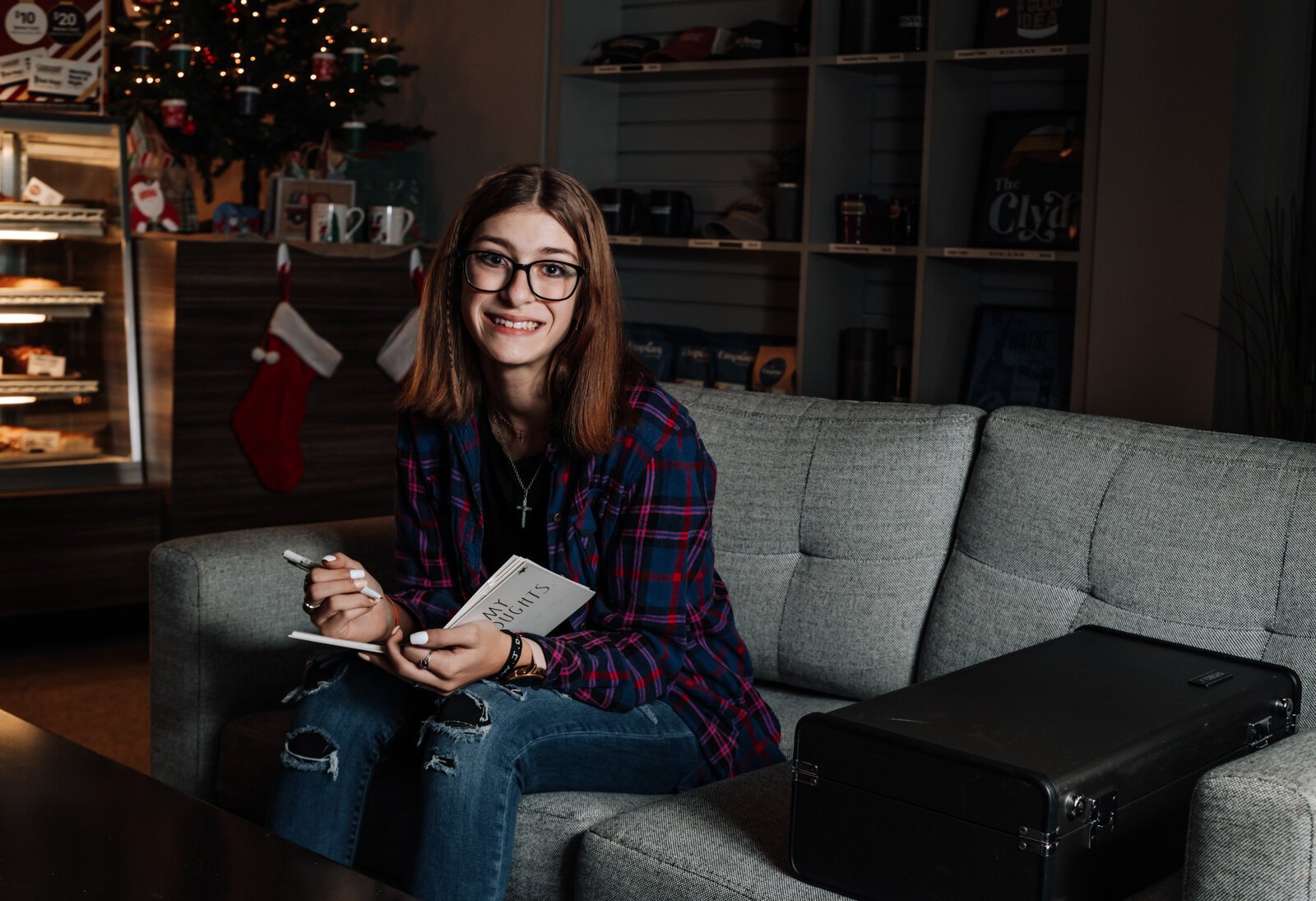 Amara Marion, eighth grade student at Memorial Park, writes piano songs at Crescendo Coffee & More.
One year after the start of b Instrumental, the Suracks donated 100 lightly used instruments to provide students with better access to the equipment. Since then, Sweetwater has continued to support the program by giving it access to new and little used instruments that students can borrow as well as financial contributions.
Bruce Schneider, b Instrumental program director at FWCS, says the instruments themselves provide students with better learning opportunities.
"When I was first hired, many of our instruments were over 30 years old in our district," says Schneider.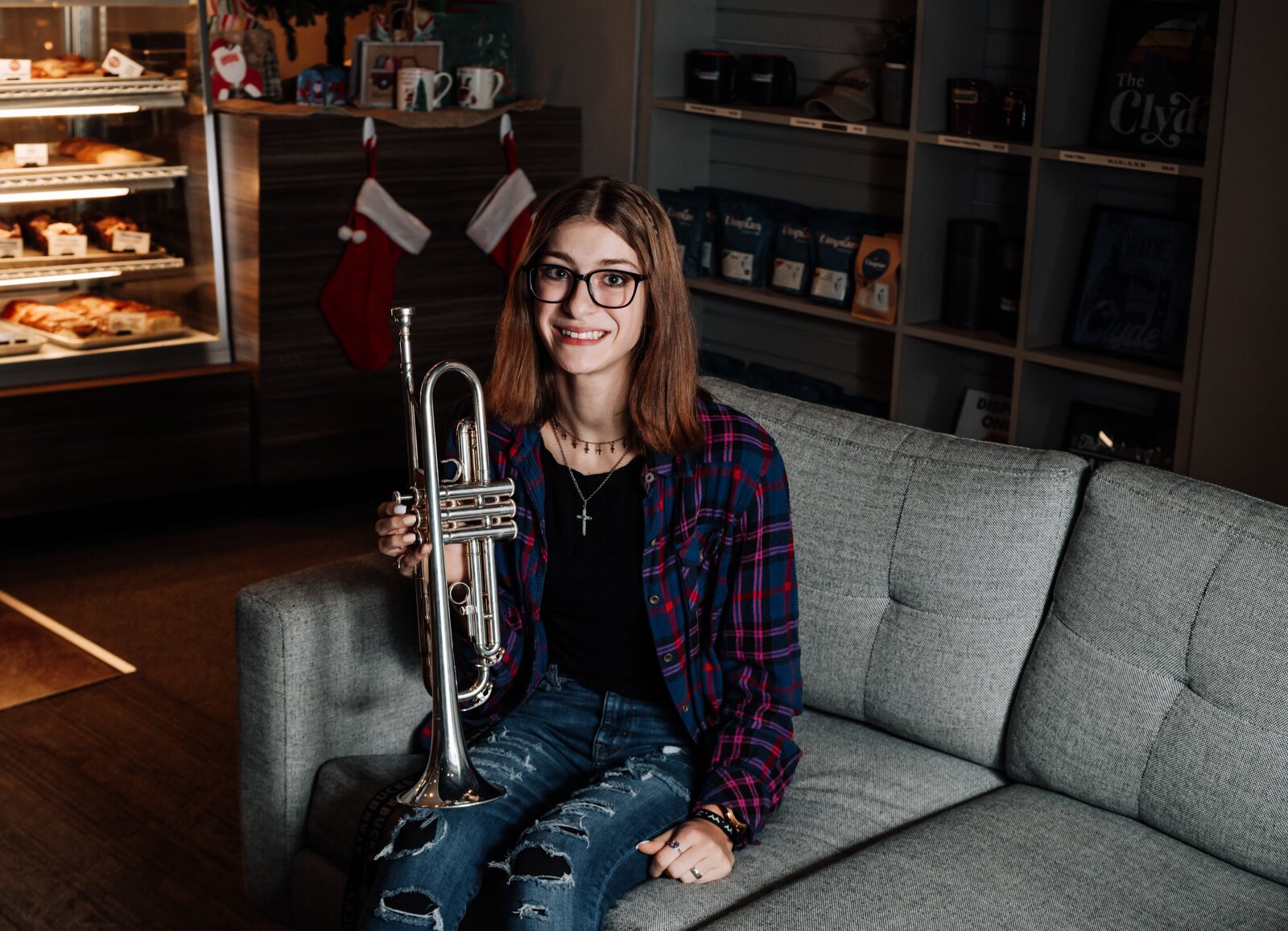 Amara Marion, an eighth-grader at Memorial Park, poses with her trumpet at a local music hotspot in Fort Wayne, Crescendo Coffee & More.
A challenge with older instruments is that they each have unique and different quirks, and since students might have a different one each year in class, they would have to make up for the differences in each instrument. Having a consistent, newer instrument that they can use throughout their education with b Instrumental gives them more encouragement and ease in the already difficult process of learning to play.
"Without Sweetwater and the donations, we wouldn't be where we are now in terms of instruments," said Schneider. "So far we have purchased 682 new instruments for just over $ 405,000."
Since the start of b Instrumental, the program has grown to 462 students enrolled for the 2021-2022 academic year, after a slight drop due to the COVID-19 pandemic. Schneider says like many things during the pandemic, taking music lessons was not easy.
"COVID affected our enrollment for a while because the kids just didn't have the same experience they would have in a normal school year," he says. "We never really stopped the band, but the ensemble classes were really down by that point. Point in time."
Schneider says the program has returned to some normalcy and has reverted to full orchestral and orchestral lessons.
While re-entering the classroom, Marion says that b Instrumental has helped her retain her musical skills and continue to develop her craft without having to worry about carrying her trumpet between school and home.
Entering 8th grade this year, she wanted to take over a band because of the people in her class, the chance to perform on stage, and the opportunity to continue learning from her group director at Memorial Park Middle School, Scott Maack. .
"He's been a really good role model for me," says Marion.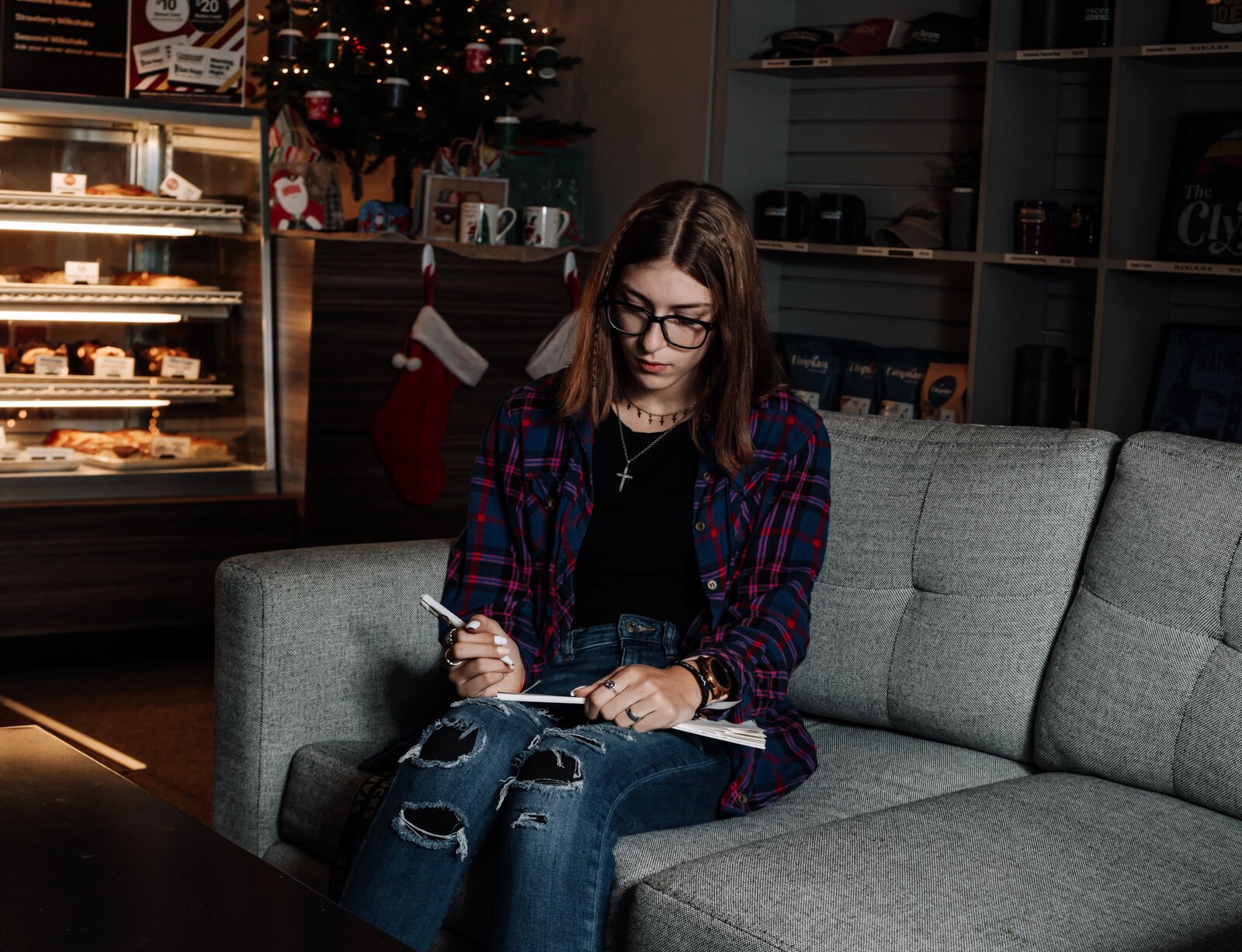 Amara Marion, eighth grade student at Memorial Park, writes piano songs at Crescendo Coffee & More.
She is also grateful for the support and trust she has received from Sweetwater and b Instrumental. Before joining a band, his only experience with the trumpet was playing once with his grandfather's crown. Although the instruments are similar, the crown had been in the family for many generations and did not need to be granted.
"Sweetwater sent us some really nice instruments," she says. "I know that some students who want to play an instrument don't have this opportunity. "
Thanks, in part, to the growth that b Instrumental inspired, FWCS was recently approved by the State of Indiana to have graduation path for civic arts programs, which will include an option to study music, says Schneider. This means that students like Marion who are considering a career in music will have a dedicated high school program to prepare them for college or post-secondary careers.
"It would be really great if b Instrumental were open to more schools," says Marion. "It's a really cool program. It encouraged me to play more and be successful in playing the trumpet."
Learn more
For more information on b InstrumentAl or to donate to the program, visit the FWCS Foundation website.
This story is one of a series supported by Pure water.
[ad_2]