Released in 1968, rolling stones'"Jump Jack Flash"The single was a top ten hit on both sides of the Atlantic.
Signaling a return to the group blues guitar roots, the track remained a staple on the setlist for decades.
In the spring of 1968, just before the release of the single, two different music videos were shot during a day's work at London's Olympic Studios with director Michael Lindsay-Hogg (The Rolling Stones' rock 'n' roll circus (opens in a new tab)The Beatles' So be it.)
One of the movies features a no-makeup Rolling Stones with a totally unique version of "Jumpin' Jack Flash," while the other (notable for the band's war paint) features an alternate voice dubbed over the backing track. of the single.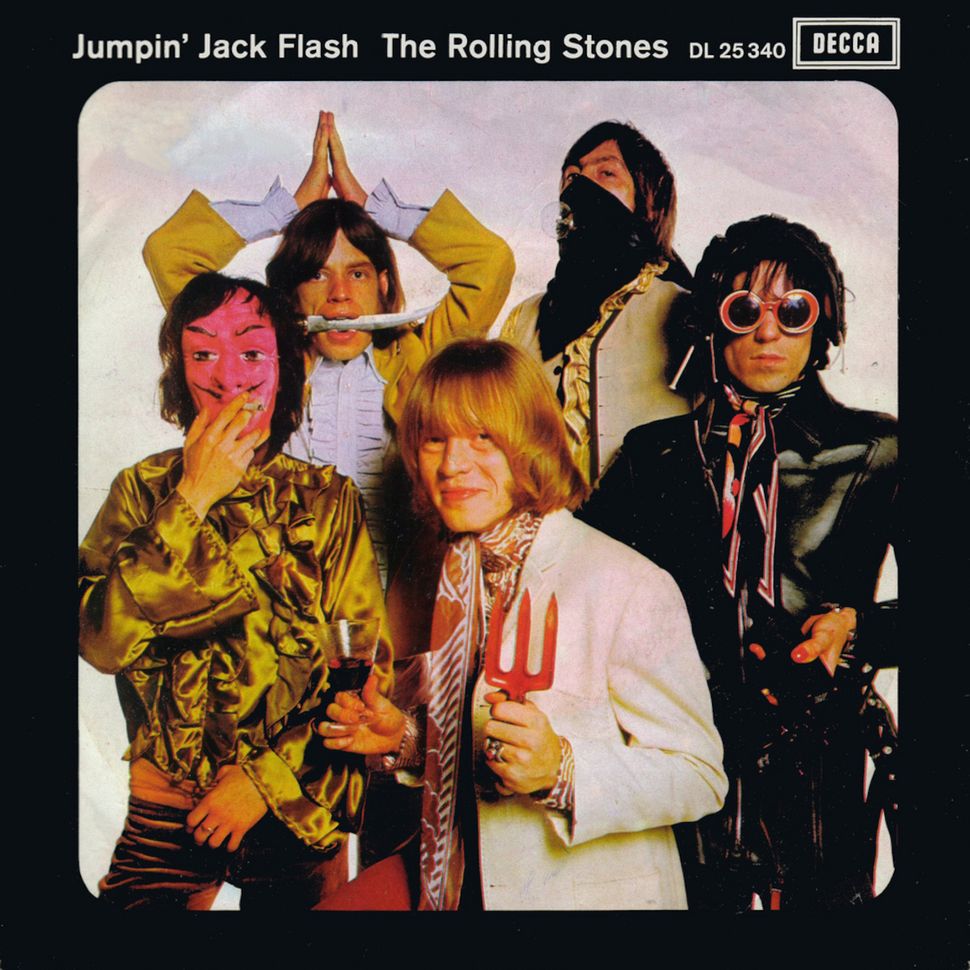 "We shot the one without makeup first," says Michael Lindsay-Hogg, who first met the Rolling Stones while working on the British music TV show. On your marks, ready? Go!
"They were great. While we were making it, I felt an ingredient was missing, although at the time I didn't know what it was. We had a little meal break and I saw Brian Jones sitting by the makeup table and kind of playing around with color – putting it on his face and then wiping it off – and I thought, Huh. That's a very interesting look.
"And so I said to Mike, Keith, Charly and Bill, "Just go over there to the makeup table and see what it feels like if you put stuff on your face – either stripes or eye makeup, or glitter all over your face, whatever hit you."
Today, the Rolling Stones and ABKCO Music & Records Inc. has released both restored versions in 4K resolution.
According to Lindsay-Hogg, only the most popular bands of the time made "promo" videos like this (in fact, the prototype for the music video format that exploded in the early 80s with the advent of MTV .) The idea being to provide promotional broadcast material in countries where there were "genuine security problems".
Recalling her memories of filming the second version, Lindsay-Hogg said, "The cinematographer, Tony Richmond, and I thought there was another way to light them as well, because it was kind of a general performance lighting on the first one we shot in the early afternoon.
"In the second version, we shot them in those shadows. It was a lot more to do with the shadows, and Mick going in and out of the light, and all that little walking he does in the beginning.
"We put that together, and it was the one they preferred because it had a slightly decadent feel to it.
"When I edited them and played them, they loved the videos. I would hate to think they didn't, because I kept making their videos for 15 years.
Browse The Rolling Stones Catalog here (opens in a new tab).